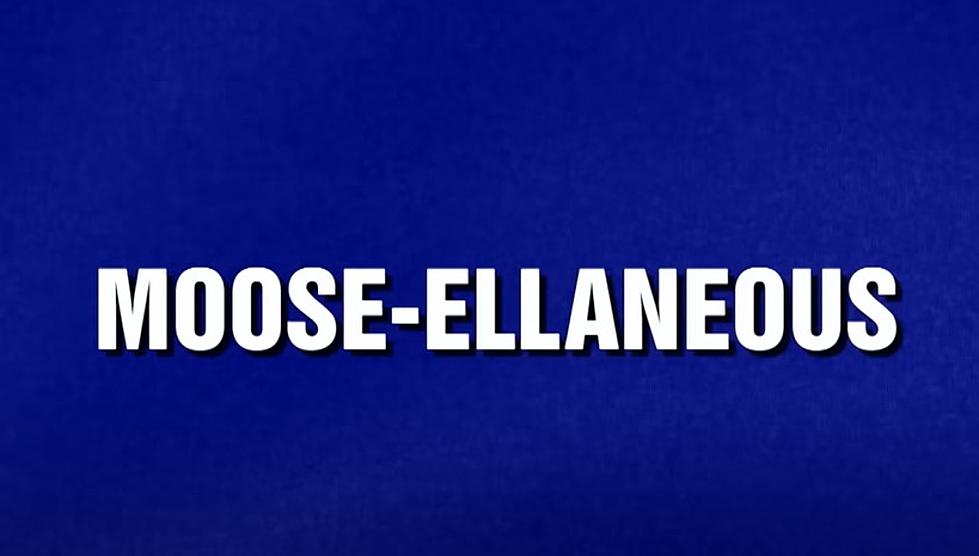 Jeopardy Contestants Were Stumped By This Maine Themed Question
Jeopardy YouTube
I'll take "I have no clue for $300, please."
I can't say that I sit in front of the television every night at 7:30 to watch Jeopardy on Channel 7, but every now and then, the great State of Maine comes up as a topic, so much to my chagrin, I was bummed out that I missed this doozy.
As host Ken Jennings (Sorry, I'm a Mayim Bialik fan) went to contestant Robbi to call his category, he chose "Moose-ellaneous", for $600. Things went progressively downhill from there.
The question was
Maine's Flag Has A Moose At the Foot Of This Kind Of Tree That's In The State's Nickname
What followed was dead silence from all three of the players. Rachel, Robbi, and PJ all came up empty, as no one sounded the buzzer.
As any true Mainer will proudly tell you, the obvious answer to this brainbuster is "Pine Tree State" Now perhaps we should cut them a break because none of them are from Maine, but it is typical of people to not know much about us.
You see this all the time in TV & movies. The "Maine Justice" sketch from Saturday Night Live comes to mind. Evidently, the perception from that bit, is that we all speak in a thick Southern accent.
Kudos to the team at Jeopardy for shouting us out, but it would have been cool if one of the three got the answer right, or gave any answer for that matter!
50 Questions About Maine That Were Asked on 'Jeopardy!'
So you think you know Maine? Try your hand at these 50 questions about our state that have been asked over the years on 'Jeopardy!'. Good luck!
Gallery Credit: The Captain