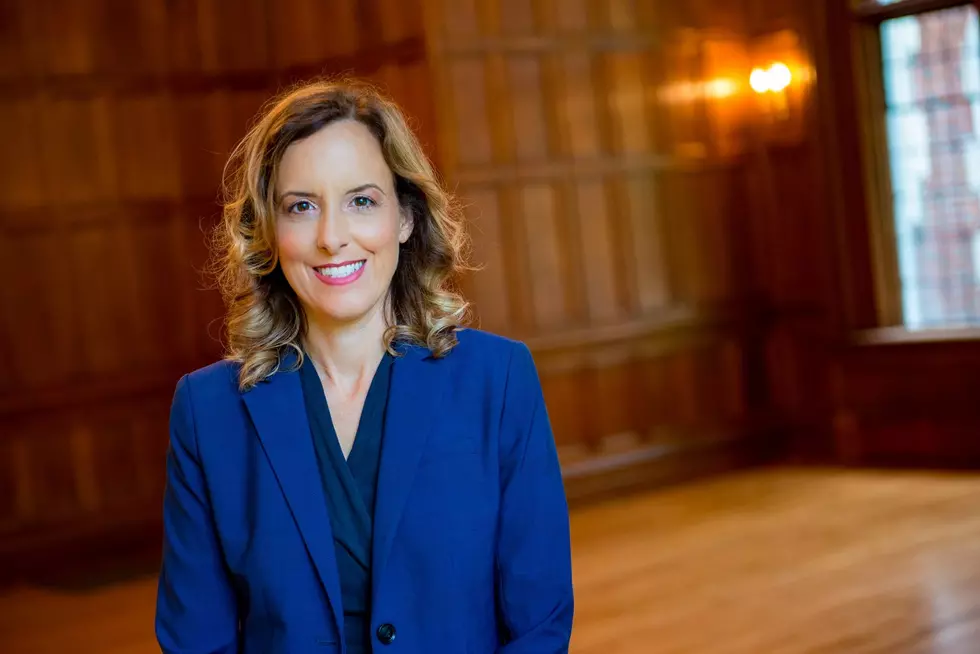 Berkshire DA Harrington's Statement On George Floyd's Murder
Andrea Harrington FB Page
District Attorney Andrea Harrington signed onto a joint statement with 39 other prosecutors from across the nation in condemning the murder of George Floyd and outlining objectives for making systemic and long-lasting changes to the criminal justice system.
Berkshire District Attorney Andrea Harrington:
 "I send my condolences to the family and friends of George Floyd whose life was taken in a grotesque act of violence. My heart and sympathies go out to every person of color in Berkshire County and across this nation feeling despair and hopelessness as a result of this tragedy.
This incident is yet another example of both hate and a criminal justice system that is rigged against communities of color. I am disgusted that George Floyd was murdered, but I am more disgusted that his murderers clearly believed they would get away with it.
A justice system the public cannot trust to be fair and equitable is a broken system. A complete investigation and commitment to seek justice for George Floyd is only a start in eliminating the bigotry and racism deeply ingrained in our society.
The Berkshire District Attorney's Office reaffirms our commitment to making long-lasting and formidable changes to eliminate bias at every stage of the criminal justice system."
40 District Attorneys and Attorneys General Issue Joint Statement Condemning Murder of George Floyd and Police Violence 
In a joint statement issued Friday evening, 40 elected prosecutors from across the nation joined in a strongly worded statement condemning the despicable and tragic murder of George Floyd, calling for the perpetrators to be held accountable, and demanding that all prosecutors and law enforcement leaders do more to address officer misconduct and racially-biased policing and police brutality. The joint statement enumerates several key reforms, including increased accountability and independent oversight of law enforcement, national databases and reforms that enhance the ability to identify and discharge problematic officers, increased transparency by both law enforcement and prosecutors including more prompt disclosure of body camera footage changes to use of force policies, a commitment by elected prosecutors to no longer seek or accept endorsements or contributions from police departments or unions, and fundamental reimagining of the justice system to prioritize fairness, equity, and community wellbeing.
The statement reads in part:
"We are elected prosecutors from communities across the United States. We are charged with upholding justice and protecting the safety of all members of our community regardless of the color of their skin, whether they wear a badge, or the neighborhood where they live. We denounce the murder of George Floyd as a profound tragedy and an affront to justice everywhere. We extend our deepest condolences to the family and friends of Mr. Floyd and the entire Minneapolis community. And we say loudly and unequivocally: Enough. "The murder of Mr. Floyd is only one of many episodes of police brutality and excessive force that have plagued our communities for decades. These violent, sickening and despicable acts threaten the safety of our streets and erode critical bonds of trust in our justice system. Every episode of police violence against people of color lays bare the unbroken link between slavery and modern racially-biased policing and demonstrates the moral imperative for all law enforcement leaders and every member of our justice system to do better. "We demand accountability from police and our fellow prosecutors, and we demand systemic change – and commit to bringing about these changes in our own communities.
"Police violence against people of color is only one facet of mass incarceration and the deeplyentrenched racial disparities within our justice system. Meaningful change requires close scrutiny and analysis of all of the disparities within the legal system and policy changes at every stage – from arrest to sentencing. Even more urgently, meaningful change requires a fundamental shift in the way we view our system and support for alternative pathways than the justice system for individuals struggling with poverty, substance use or mental health challenges.
"Law enforcement leaders must partner with the community to reimagine what justice means, examine the ways that the justice system intersects with racism, classism, and other societal inequities, and chart a new path predicated on community well-being. We can no longer engage in business as usual and presume that a punitive criminal justice response is the smart, effective, or evidence-based one when conduct driven by poverty, substance use or mental illness finds its way to the doorstep of our justice system. We can do better – and our communities need us to do better. In so doing we will all be safer and healthier.
"As our streets erupt in outrage and grief, wise and level-headed leadership is an imperative. We condemn those who call for further harm or the use of violence to address unrest and communities in pain. To advocate for indiscriminate violence is a failure of leadership of the highest order and a betrayal of American law and values. To those who take to the streets to mourn, we hear you, and we urge you to abide by public health guidelines to prevent further tragedies and further loss of life. Your lives matter to us. Please do not put them at risk.
"Change is long overdue, but transformation is possible. We, as elected prosecutors, pledge to do our part. We call on our colleagues and community partners to do what is right. We call on the Hennepin County Attorney and United States Department of Justice to move swiftly and transparently toward holding the perpetrators of this heinous crime accountable. We call on everyone to fight for the dignity and sanctity of Black and brown lives. In this season of national mourning, in which we have already lost so much and so many, we must take bold strides toward justice together, to ensure that no more lives are needlessly stolen."
Read the full statement and detailed policy recommendations here.
Thanks to the Berkshire District Attorney's Office for the info.