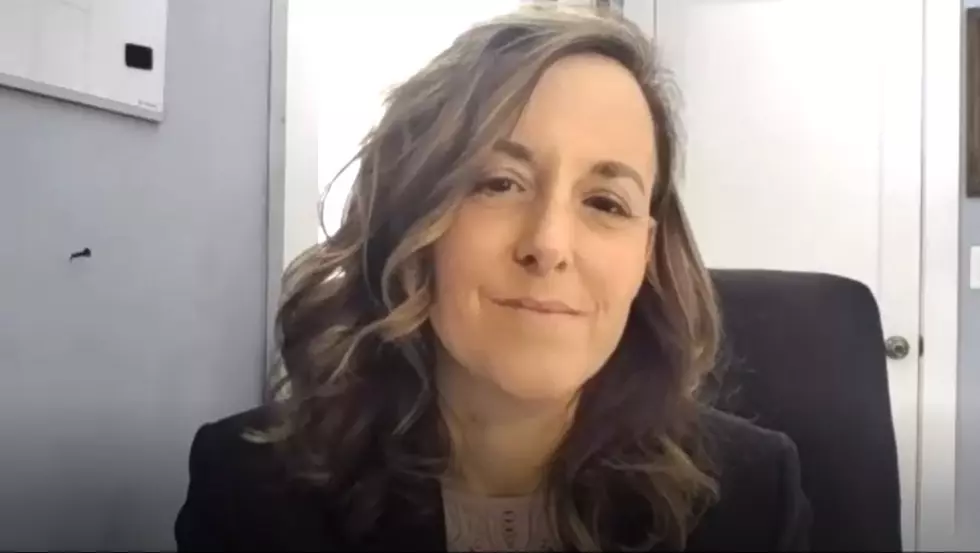 Berkshire District Attorney Andrea Harrington on City Talk (Listen)
District Attorney Andrea Harrington on City Talk
Berkshire District Attorney Andrea Harrington was my guest on CITY TALK this weekend. It's been quite a while since the District Attorney and I have had a chance to have a conversation, so it was great to catch up with her. We connected via Zoom on Thursday and we covered a variety of topics.
Harrington just began her third year as District Attorney and she has really done a lot since she stepped into the District Attorney role. We talked a bit about what she aimed to do when she began her DA journey, where she is now, and if she has made it the point that had hoped to be at three years in.
Among the topics we spoke about was the court ruling requiring district attorneys' offices in the state to contact roughly 27,000 defendants who received a breath test and were convicted of operating under the influence, because they might be able to get new trials. This had to do with technical issues with the breathalyzers that were used in making the convictions. Harrington's office was expecting to send about 900 letters.
We also spoke about the state of the nation regarding the impeachment of Donald Trump and the new administration of Joe Biden and Kamala Harris now being in the white house – and the significance of the country (in the times we are in) electing not only its first Black/South Asian American, but also its first woman as Vice President.
You can listen to the full discussion here:
CITY TALK - Tom Conklin with Berkshire District Attorney Andrea Harrington
Other topics we discussed include:
Protecting our children in an online world
The issue of finding a safe place to hold jury trials in the Berkshires
The backlog of cases that COVID-19 has caused
The homeless population and the rights of those who are victimized
Black History Month and the country's focus on ending racial inequity.
CITY TALK airs Sunday's at 10am on 1420 WBEC, 8am on LIVE 95.9 FM, and 9am on 100.1 WUPE FM.
Enter your number to get our free mobile app
LOOK: The Inauguration in Photos