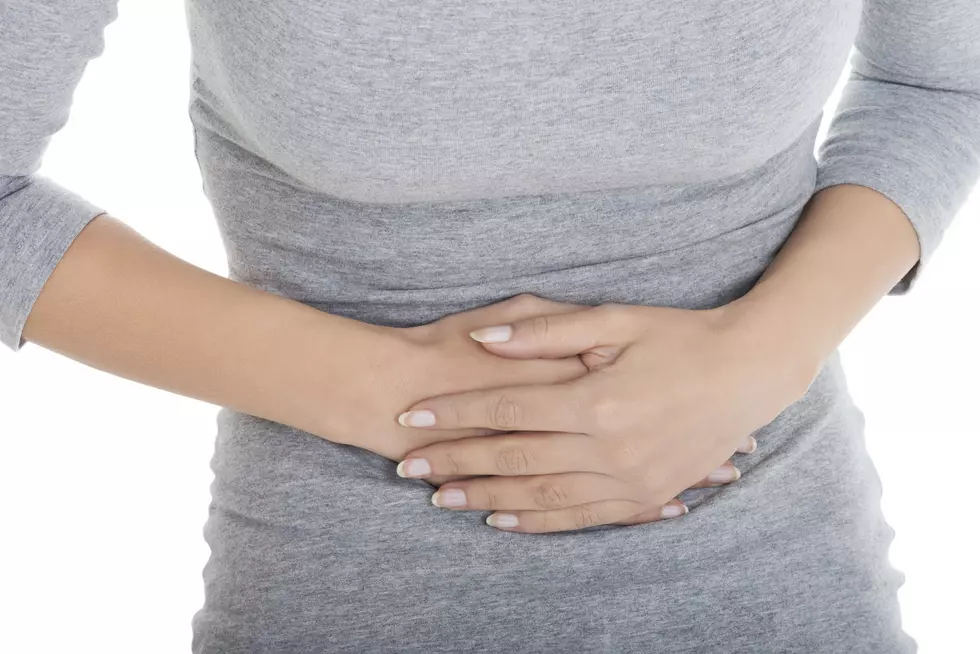 Berkshires, Be Careful What You Eat And Drink! 6 Recent Major Food Recalls
b-d-s
What the heck's going on, Berkshire County? Three full months into 2023 and there have already been several major foods recalled for differing reasons whether it's the presence of foreign objects, improper storage, bacteria contamination, etc.
And the sad truth is that quite often numerous recalls are happening at the same time so the average consumer does not catch all of the alerts they should be aware of when they are purchasing food for the household.
In an effort to try and keep everyone informed, healthy, and safe, I figured I would bring you up to date on some of the more recent recalls involving some major food products that you may have in your fridge or pantry.
If you do have any of the following products, DO NOT CONSUME. Either discard them immediately or return them to where you purchased them to inquire about a full refund. The following are just 6 products(there are many more) that have been pulled from the marketplace for different reasons.
Boneless Beef Chuck
Back in late March, Elkhorn Valley Packing of Harper, Kansas, issued a voluntary recall of almost 3,500 pounds of boneless beef chuck due to potential E. coli contamination. The affected items were packed on Feb. 16 and shipped to distributors,  retail stores, hotels, and restaurants in 9 states including Massachusetts, Connecticut, and New York.
Frozen Fruit
In mid-March, our good friends at the FDA reached out with an alert regarding two recalls by the Scenic Fruit Company. The recalls concern the frozen organic strawberries that were sold to several retail stores(including Aldi and Costco) and the frozen organic tropical blend sold to Trader Joe's.
Impossible Chicken Nuggets
Also in mid-March, Impossible Foods, the plant-based meat manufacturer, announced a recall of its frozen Impossible Chicken Nuggets and Impossible Wild Nuggets. Apparently, some small pieces of wood were found in some of the 13.5-ounce packages.
According to a statement on its website, Impossible Foods said:
While this issue has affected less than 0.000005% of total packages of this particular product, this is simply unacceptable given that consumers and customers place their trust in us with every purchase of Impossible Foods they make...We made the decision to recall all of the products produced on that production line between October 20 and November 23, 2022 out of an abundance of caution.
You can find the SKU numbers and lot numbers of all products covered by the recall by visiting the website here.
Gerber Powdered Baby Formula
Recently, according to a media alert by the FDA, Perrigo Company issued a voluntary recall of certain lots of Gerber® Good Start® SootheProTM Powdered Infant Formula that were manufactured at the Company's Gateway Eau Claire, Wisconsin manufacturing facility from January 02, 2023, to January 18, 2023.
These certain lots are potentially contaminated by the Cronobacter sakazakii bacteria. However, no distributed product has tested positive for the presence of this bacteria and no adverse events have been reported at this time, according to the FDA.
Salento Organics Fruit & Peanut Bites
On March 29th, the FDA sent a media statement about a recall announced by the company Salento Organics based out of West Palm Beach, Florida.
4-ounce packages of Dark Chocolate Pitaya Bites, Dark Chocolate Goldenberry Bites, Dark Chocolate Mango Bites, Dark Chocolate Banana Bites, Dark Chocolate Pineapple Bites, and Dark Chocolate Peanut Bites have been recalled due to the possibility they may contain undeclared milk.
Evidently, the recall was announced after it was discovered that the milk-containing product was distributed in packaging that did not reveal the presence of milk. The recalled products were distributed nationwide to retail stores and through mail orders.
For the list of the recalled products and their corresponding UPC codes, visit the FDA's website here.
Gluten-Free Reese's Pieces Brownie Brittle
Finally(at least for now), according to the FDA, Second Nature Brands of Madison Heights, MI, is recalling its 4-ounce packages of Gluten Free Reese's Pieces Brownie Brittle because they may contain undeclared wheat.
The recalled item was distributed nationwide to retail stores and also through online orders. According to the FDA's statement:
Subsequent investigation indicates the problem was caused by cross-contamination at a co-manufacturer, resulting in undeclared wheat in the product.
Check out the FDA's website here for UPC and lot codes pertaining to this product. I'm sure that I'll have more food recall updates soon but in the meantime everyone, be safe!
LOOK: The most expensive weather and climate disasters in recent decades
Stacker
ranked the most expensive climate disasters by the billions since 1980 by the total cost of all damages, adjusted for inflation, based on
2021 data from the National Oceanic and Atmospheric Administration (NOAA)
. The list starts with Hurricane Sally, which caused $7.3 billion in damages in 2020, and ends with a devastating 2005 hurricane that caused $170 billion in damage and killed at least 1,833 people. Keep reading to discover the 50 of the most expensive climate disasters in recent decades in the U.S.
LOOK: Baby names that are illegal around the world
Stacker
scoured hundreds of baby name databases and news releases to curate a list of baby names that are illegal somewhere in the world, along with explanations for why they're banned.
KEEP READING: Here are 6 foods from your cookout that could harm your dog
LOOK: Things from the year you were born that don't exist anymore
The iconic (and at times silly) toys, technologies, and electronics have been usurped since their grand entrance, either by advances in technology or breakthroughs in common sense.
See how many things on this list
trigger childhood memories—and which ones were here and gone so fast you missed them entirely.