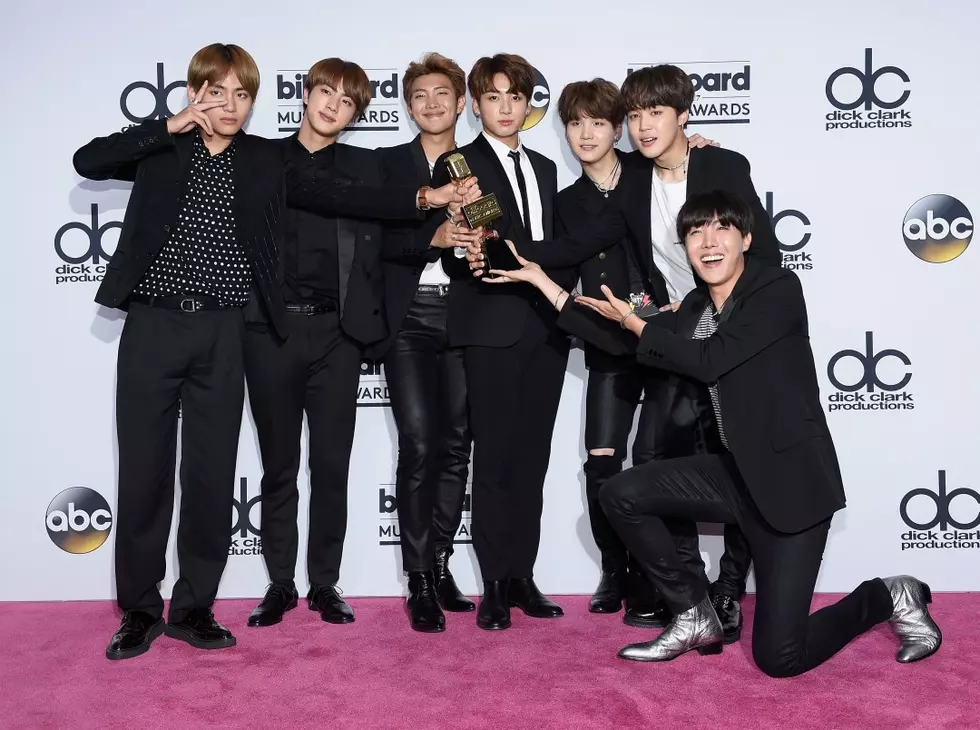 BTS Makes Their Mark on Billboard 200 and Hot 100 Charts
David Becker, Getty Images
Since the release of LOVE YOURSELF: 'Her,' BTS has received an overwhelming response to their lead single and live performances.
On September 25, Billboard officially released their Billboard 200 and Hot 100 chart for the week of October 7, on which the album debuted at No. 7 while their lead track "DNA" broke into the Hot 100 at No. 85.
In addition to their chart-breaking achievements, BTS also receives the title as the first K-pop act to enter the Top 10 for the Billboard 200.
According to Billboard, their Hot 100 track, "DNA," gained 5.3 million streams and 14,000 downloads during its first week, while the album ended the week of September 21 selling 31,000 album units.
Because of these recent achievements, there is no denying 2017 is BTS' year to become a household name in the music industry. Keeping true to their music, brand and identities, BTS continues to prove that K-pop is a global phenomenon.