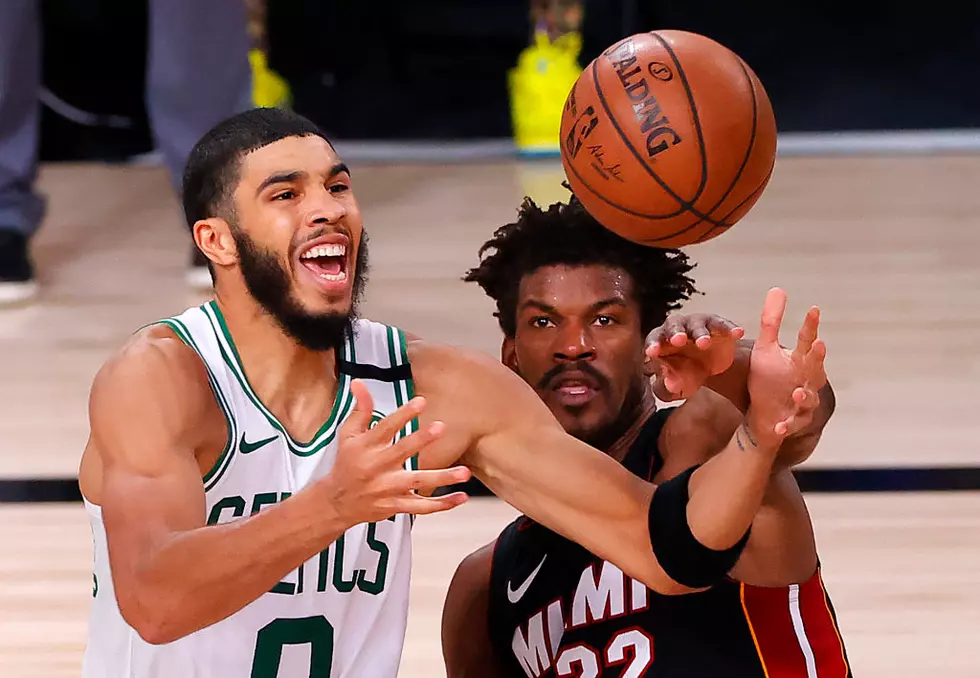 Celtics and Heat Postponed Amid COVID-19 Concerns
Getty Images
The NBA is continuing to feel the effects of the coronavirus pandemic, but it is pushing forward with its season. This despite the game between the Boston Celtics and Miami Heat being postponed Sunday night due to several players being out of the line-up.
An Associated Press article on ESPN.com Sunday evening said that the Celtics were to have been without Jaylen Brown, Javonte Green, Semi Ojeleye, Jayson Tatum, Tristan Thompson, Grant Williams, and Robert Williams on Sunday. That's the most any team has ruled out for a game because of virus-related issues so far this season.
Despite being shorthanded, the Celtics planned to play the game Sunday, but after Heat guard Avery Bradley was ruled out for Sunday, the rest of the Heat players needed their contact-tracing data analyzed to determine if they had been exposed. The game was cancelled because that process would not have been completed in time for the 7 p.m. game. There has been no make up date scheduled thus far.
According to the article, the NBA had 148 games through Sunday, and this was only the second game to be postponed for reasons related to COVID-19. The Celtics have the day off Monday and will get ready to play the Bull's in Chicago on Tuesday night.
Meantime, the NHL is getting set to open up its season and already it's seen its share of COVID-19 related issues. The hockey league said Friday that six Dallas Stars players and two staff members had tested positive for COVID-19, and that will push back the opener for the defending Western Conference champions by nearly a week. The Vancouver Canucks have cancelled training camp practices and workouts out of an abundance of caution following potential exposure to COVID-19. The NHL season starts Wednesday.  
Enter your number to get our free mobile app
CHECK IT OUT: 100 sports records and the stories behind them