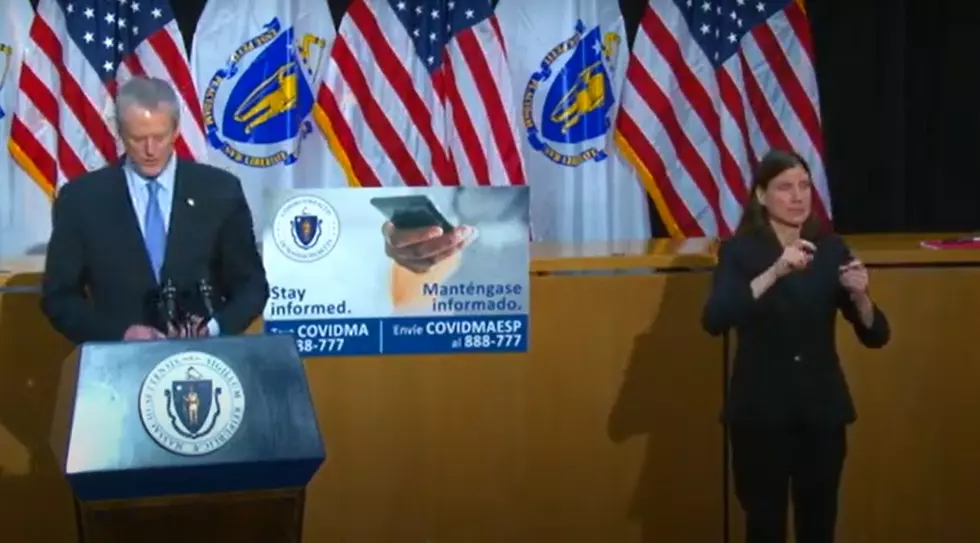 CVS Announces 10 Drive-Thru Testing Sites, None in Berkshires
Mass.gov Video Capture
Governor Charlie Baker spoke about his administration's plans to continue and ramp up COVID-19 testing, during his daily briefing Thursday.
The Governor said that with over 410,000 tests conducted to date, Massachusetts is currently a Top-5 testing site per capita and that they plan to continue to expand where possible. Baker reiterated today that Massachusetts has the lab capacity to process about 30,000 tests per day and labs are continuing to utilize test processing for about 10,000 to 12,000 tests per day. He stressed however that we still need to do more.
The Governor announced today CVS Pharmacy is launching ten new COVID-19 drive-thru testing sites at pharmacy locations across Massachusetts. Unfortunately, there was not a Berkshire County Location on the list. The closest of the testing sites to the Berkshire will be in West Springfield. The ten drive-thru locations are being set up in Charlton, Worcester, Raynham, Northampton, Bridgewater, Carver, West Springfield, Danvers, Westport, and Wellesley.
The new drive-thru testing sites are part of CVS's first roll-out of its National testing expansion program, which it says is starting in just a handful of states.