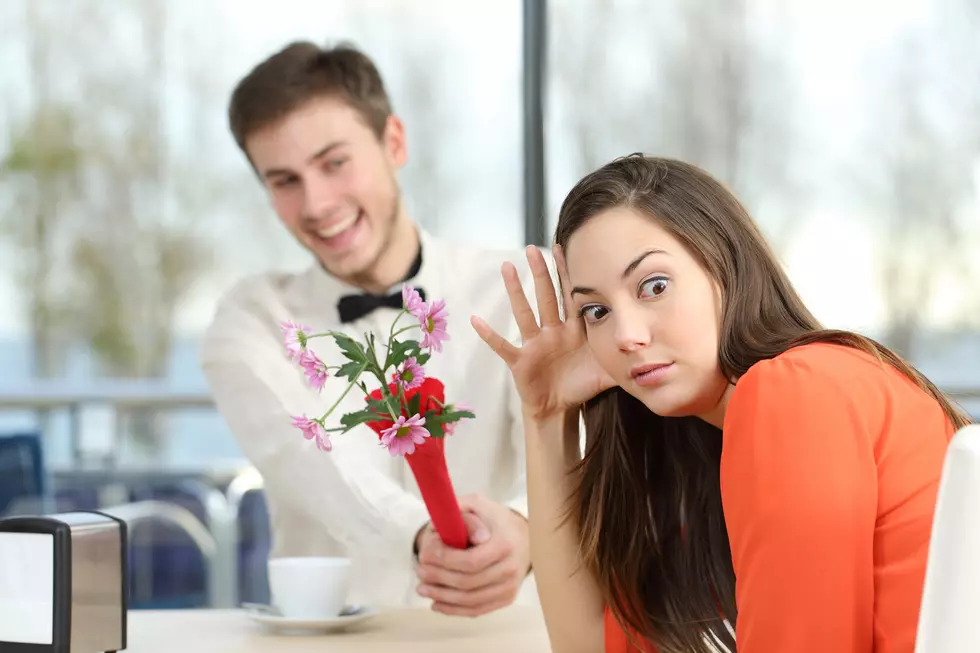 Hate Dating, Berkshire County? What If You Got PAID $$$ For It? Read On…
AntonioGuillem
Boy, talk about bad memories. I remember(and not in a good way) before having the good fortune to meet my soulmate Tonya trying to tackle the dating scene. Ugh...AWFUL. Is there anyone who enjoys the dating scene? The singles bars? The first dates?
But, wait just one second, folks. How does this sound? What if you could GET PAID for going out on first dates? That's right. You read that sentence correctly. It was not a misprint.
Many of us know quite well that dating is not easy. Heck, just finding the desire and motivation to go out on a first date, is something a lot of people simply cannot do. But seriously, if there was a way that you could go out on a first date and get paid for it, would you be more easily enticed to do it?
Now, thanks to the great folks at Shane Co, the country's largest privately owned jeweler, you could potentially be paid $1500 for going out on 15 first dates! Sound like B.S.? It's true!
Of course, it's not automatic. You have to meet certain qualifications, which I'll run through in a moment. But if you DO meet those qualifications, then you have a shot at winning some cold, hard cash by taking on the singles scene.
So if you're single(that's right, no cheaters) and ready to mingle, here's what you need to know:
Again, applicants must be single.
The winning applicant must be willing and able(over the course of 5 months) to secure 15 dates with 15 different people.
Your dates don't have to be strangers, but they must be 15 different people.
You will be required to take a photo to document each of the 15 dates and fill out a brief worksheet detailing each date.
You must be 18 or older and a U.S. citizen or permanent resident to apply.
How's that sound? You think you're up to the task? If so, then you're ready to apply. Just visit Shane Co's website here and fill out a short and sweet questionnaire. That questionnaire is your application.
Oh, if you're interested, do not drag your feet. The deadline for entries is coming up quickly. Next Friday, February 10th, 11:59 p.m. The lucky winner will be announced just weeks after that on February 27th.
Visit Shane Co's website here for more information and also to see the Official Contest Rules & Regs. Good Luck and Happy Dating!
CHECK IT OUT: The best county to live in for each state
LOOK: 20 tips to help your houseplants survive the winter
LOOK: The biggest scams today and how you can protect yourself from them
CHECK THEM OUT: States With the Best and Worst Commutes