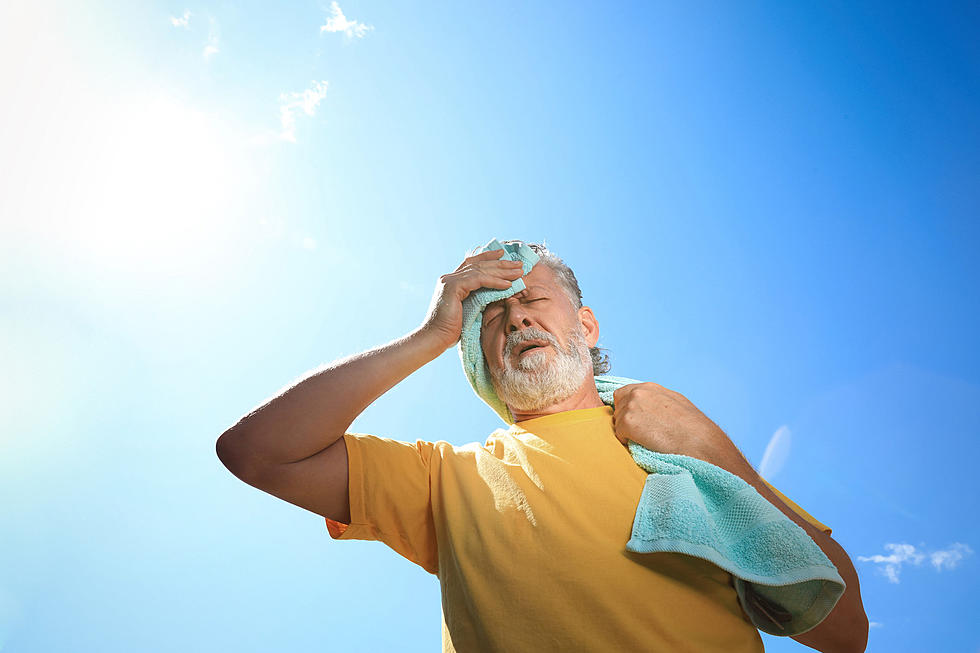 Hot? Study Says This Is Massachusetts Favorite Type Of This Beverage
Liudmila Chernetska
Oftentimes people (usually older people) will talk about life's simple pleasures. Not all of us can afford a fancy dinner, a high-end gadget, a new vehicle, or an expensive getaway, so we have to find joy in other things.
For some folks, one of the best things about summertime is enjoying an ice-cold beer outdoors. It doesn't matter if you're kicking back in a lawn chair, relaxing around the pool, or firing up the grill, having some suds close by makes it better. It just does.
Here's a question for you, Berkshire County residents. Do you have a favorite type of beer? It doesn't necessarily have to be the kind you usually drink, either. I'm talking about those times when you're really CRAVING a BEER.
What type do you reach for? A Pilsner? Stout? Pale Ale? Perhaps a Wheat? It will be interesting to see if your top choice is in line with the majority of beer drinkers in  Massachusetts.
Recently, the team at Shane Co, the largest privately owned jeweler in the United States, utilized Google Trends to find out every state's favorite type of beer and also to find out which type of beer was the most popular in the country overall.
As always, whenever Shane Co conducts one of these awesome studies, the results are quite interesting. Here are just some of the findings the research team came up with. First, let's take a look at the types of beer that were the most popular overall in the country.
We'll begin with the 3rd most popular beer overall and there was a three-way tie with four states each selecting the following beer types as the favorites:
Arizona, California, Missouri, and Tennessee each selected Blonde Ale as their top preference.
Hawaii, Maine, New Mexico, and Oregon all went with the Irish Red Ale.
Wrapping up the three-way tie, Iowa, Kansas, Nebraska, and Oklahoma residents prefer Wheat. The 2nd most popular beer type in the country overall is:
Pale Lager. Six states made this their top beer type. Alabama, Georgia, Mississippi, Nevada, Rhode Island, and South Carolina. Interesting. We haven't seen Massachusetts come up yet. Could our favorite type of beer also be America's favorite? Here's #1:
Porter. Eight states made porter the top dog, Idaho, Indiana, Minnesota, New Hampshire, North Carolina, South Dakota, West Virginia, and...Wyoming. WOW! The Bay State is still unaccounted for. That just means that we're special. We like something a little different:
Belgian-Style Ale is the most preferred type of beer for the Massachusetts Majority. According to this study, apparently, I'm not a part of the Massachusetts Majority. LOL. Typically, I'll reach for an Irish Red or an IPA.
Hopefully, you found this study fun and informative. If you want a more in-depth look, visit Shane Co's website here for the study and rankings. Prost!
And while we're on the subject, here are the results of another study! Just keep reading:
LOOK: Best Beers From Every State
To find the best beer in each state and Washington D.C., Stacker
analyzed January 2020 data from BeerAdvocate
, a website that gathers user scores for beer in real-time. BeerAdvocate makes its determinations by compiling consumer ratings for all 50 states and Washington D.C. and applying a weighted rank to each. The weighted rank pulls the beer toward the list's average based on the number of ratings it has and aims to allow lesser-known beers to increase in rank. Only beers with at least 10 rankings to be considered; we took it a step further to only include beers with at least 100 user rankings in our gallery. Keep reading to find out what the best beer is in each of the 50 states and Washington D.C.
What Are the Signature Drinks From Every State?
Gallery — Every Movie Theater Candy, Ranked:
LOOK: 15 Discontinued McDonald's Menu Items