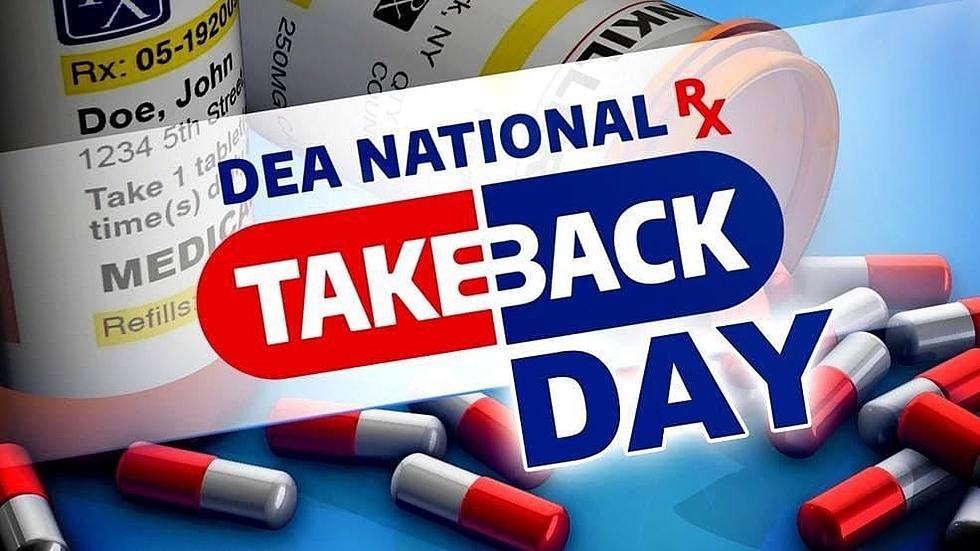 Pittsfield Police To Take Part in Prescription Drug Take Back Day
takebackday.dea.gov
Do you have unused prescription drugs in your medicine cabinet? Many people do. According to the 2018 National Survey on Drug Use and Health, 9.9 million Americans misused controlled prescription drugs. That study shows that a majority of abused prescription drugs were obtained from family and friends, often from the home medicine cabinet. So, why not dispose of them safely? An opportunity to do just that is coming up in April.
Members of the Pittsfield Police Department will once again be taking part in the bi-annual Drug Enforcement Administration's National Prescription Drug Take Back Day. The event will be taking place on Saturday April 24th from 10am until 1pm.
According to an announcement on police department's Facebook page, the prescription drug take back event provides a safe, convenient and responsible means for the disposal of certain kinds of prescription drugs to prevent their potential misuse.
The Pittsfield Police Department, which is located at 39 Allen Street is a collection site. According to the department's announcement, they can accept tablets, capsules, patches and other solid forms of medication. Vape pens and other e-cigarette devices will also be accepted by the DEA, but the batteries need to be removed first.
The department says that it unfortunately cannot accept any liquids, intravenous solutions, syringes and other "sharps."
Keep in mind, where are still in the middle of a pandemic, so the collection sites will follow COVID-19 guidelines. So, make sure you are masked-up and that you maintain social distancing.
There is no cost to you do drop off your unused medications and the service is anonymous.
More information can be found takebackday.dea.gov. The website has a countdown clock to when the event is taking place on April 24th. And, if you don't live in Pittsfield, there is a simple search tool on the site that can tell you where you can find the closest collection site near you.
READ ON: See the States Where People Live the Longest
Read on to learn the average life expectancy in each state.