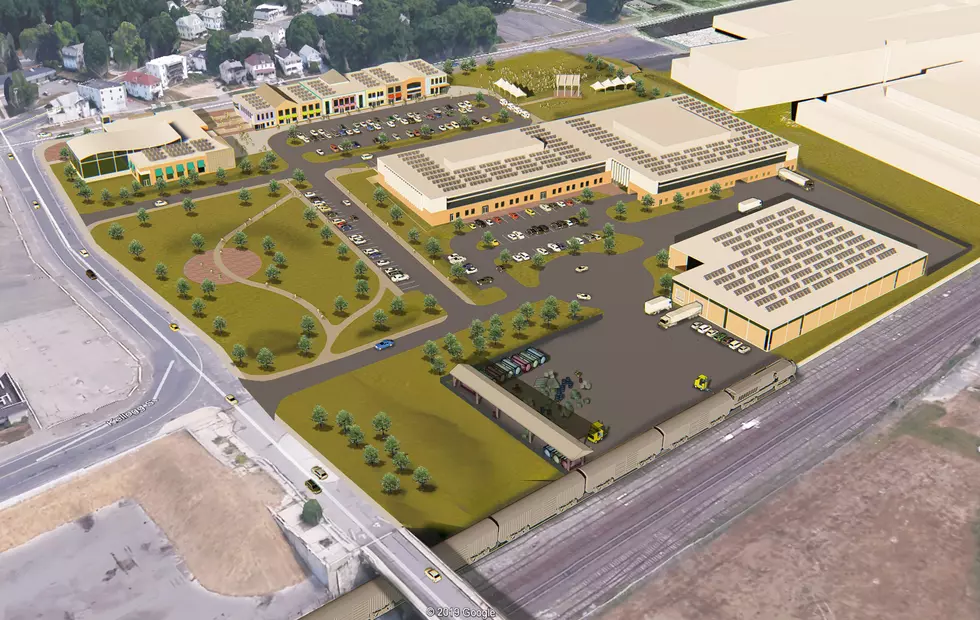 Pittsfield's William Stanley Business Park Finally Flourishing
Roger Matus LLC -Business Park Site 9 rendering
The Williams Stanley Business Park, since its inception, had initially raised more questions than it gave answers. For the longest time, Pittsfield residents were left wondering just what "businesses" would end up locating at the park. In fact, when it was suggested that a Super Walmart would be one of the main tenants of the park, the idea drew a lot of skepticism.
Now, the business park is really starting to look like what it was originally intended to look like. The park which currently houses the Berkshire Innovations Center, Eversource Solar, and Mountain One Bank, is set to set to expand into its "Site 9" lot with help from an infusion of grant money from the state.
The City of Pittsfield has been awarded an $880,000 MassDevelopment Site Readiness Grant to begin Phase One of the redevelopment of Site 9, the largest and most visible parcel, in the William Stanley Business Park. Pittsfield, one of 10 municipalities across the state to be selected for this competitive grant, has received the largest award amount.
The news was announced during the state's virtual press conference Tuesday morning for the FY21 Site Readiness Program hosted by Gov. Charlie Baker, Lt. Gov. Karyn Polito, Mike Kennealy, Housing and Economic Development Secretary, and Dan Rivera, CEO and president, MassDevelopment. Pittsfield Mayor Linda Tyer was among attendees that made remarks during the announcement event, as did Senator Adam Hinds, Rep. Tricia Farley-Bouvier, and Mick Callahan, Chairman, Pittsfield Economic Development Authority.
Site Readiness awarded projects, which totaled more than $3 Million, provide vital resources to municipalities, private sector businesses, and nonprofit economic development entities. The state received 29 applications from municipalities throughout the Commonwealth.
The business parks growth is great news for the City of Pittsfield, with the former GE property finally showing some signs of life once again.
50 Famous Brands That No Longer Exist