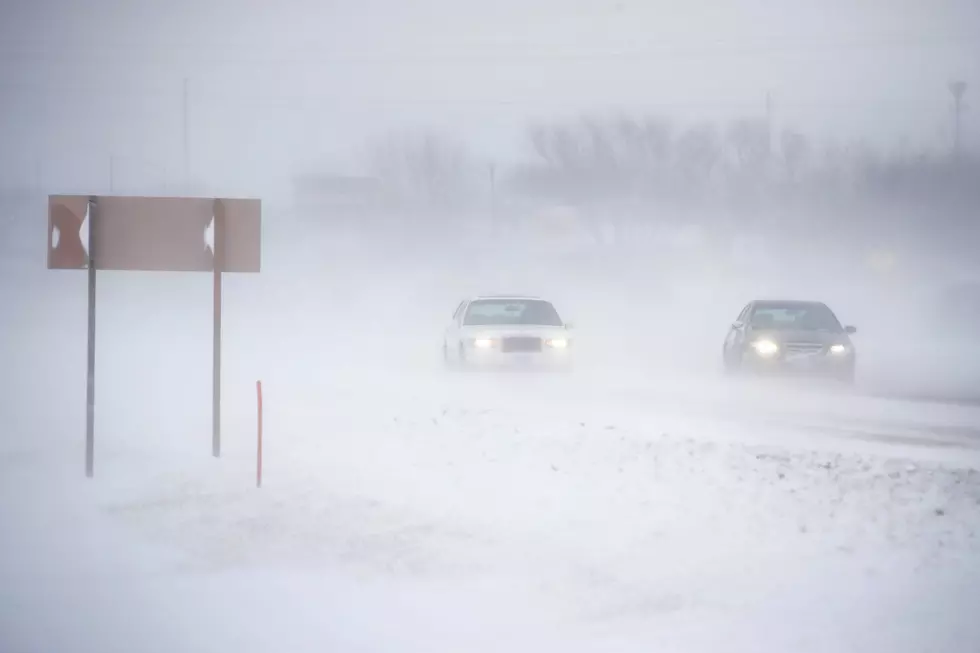 Snow Continuing Throughout Afternoon, Temp's Dropping
Scott Olson
Snow is expected to continue through this afternoon, so if you are planning on heading out, you are advised to use caution. The National Weather Service in Albany posted on its Facebook page earlier today that there will be brief periods of reduced visibility and gusty winds possible as snow showers or snow squalls advance eastward into eastern NY and Western New England.
The weather service defines a snow squall as intense bursts of snow and wind, lasting for a short period of time with whiteout visibility. This is accompanied by rapidly deteriorating road conditions.
The National Weather Service issues a snow squall warning when a snow squall is either happening or is imminent. They typically last for 30 to 60 minutes in a targeted area. You could possibly receive an alert or text message to your mobile phone. If you do, you are advised to slow down if you are already driving or delay travelling if at all possible.
Currently the weather service in Albany, NY is calling for light to moderate snowfall this afternoon to continue over the Northern Taconics, Northern Berkshires, and along the Southern Green Mountain in Southern Vermont until around 4:30 PM. Snowfall is expected to accumulate between a quarter inch to two inches. Higher elevations greater than 1,500 feet may see slightly more snow accumulations.
There is not a warning at this time, but the weather service says that you should be prepared for rapidly changing conditions which may cause very hazardous travel conditions with poor visibility and quickly snow-covered roads.
According to the National Weather Service, a shot of Arctic air will roll into New England tonight with a cold front bringing in the cold this evening with the possibility of some passing rain or snow showers.
Look for overnight temperatures to fall into the low teens. Expect to see lows around 14 tonight and a high of 18 Saturday. Temperatures could make it into the low 20's on Sunday. Wind chill temperatures, however, will make it feel a lot colder.