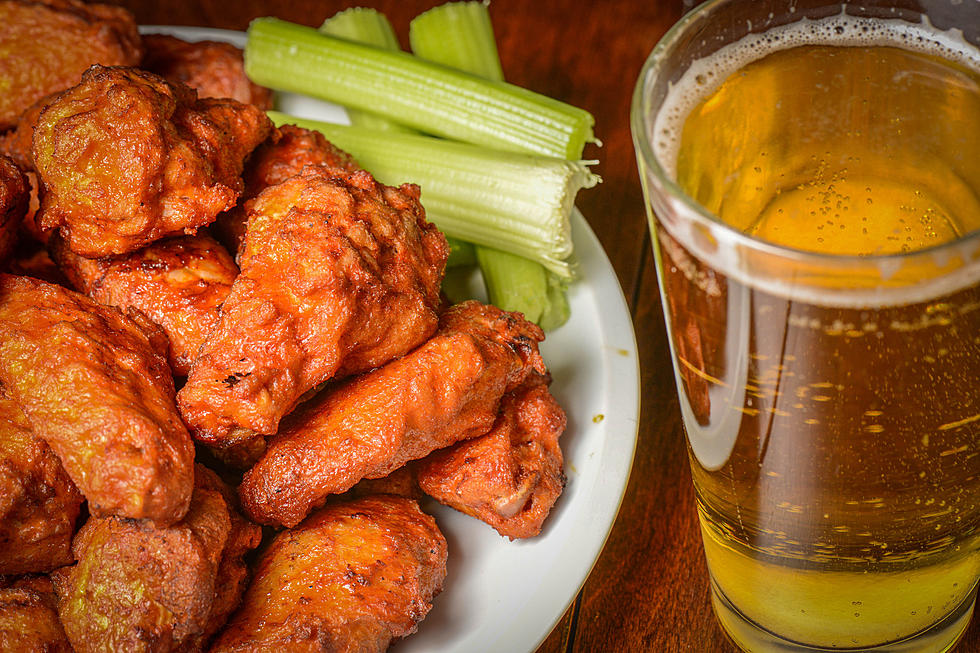 Unbelievable! These Are Massachusetts' Most Popular Chicken Wings
bbourdages
I don't know much, but I do know this, Berkshire County. A lot of people LOVE chicken wings! Not only that but one of the best things about wings is all the different combinations involved.
First things first. What is your favorite flavor of chicken wings? Do you enjoy the standard, traditional Buffalo wings? Maybe you prefer BBQ or Teriyaki? Or something a little exotic like Mango Habanero or Sweet Chili? The options are endless.
Next, what about temperature? Mild, medium, spicy, hot, or burn the skin off the roof of your mouth scorching??? Do you like drums or flats or both? These may sound like stupid questions, but it's all part of the experience.
What about a side to accompany your wings? Carrots, celery, or something else? And, I almost forgot, dipping sauce. VERY IMPORTANT! Trust me, I've seen guys almost come to blows over which is better, Ranch dressing or Blue(or Bleu) Cheese.
Recently Cree Lighting, the LED lighting pioneer, conducted a study on how every U.S. state prefers its chicken wings and the results were very surprising, informative, and fun! It appears that, for being one of America's favorite foods, everybody likes them in a different way.
I'll just share a few stats with you before we get to the preferred chicken wing experience here in Massachusetts. 63% of Americans prefer their wings to be bone-in. Agreed. Boneless makes them chicken nuggets, not chicken wings.
Another cool stat: One-third of Americans lick their fingers clean when they eat wings. Me too. Finally, the three most popular wing flavors in the country overall are:
Buffalo - 29%
Honey BBQ - 17%
Garlic Parmesan - 13%
We've reached that point. Time to reveal how Massachusetts prefers its chicken wings experience. Get ready to agree or strongly disagree. Honey BBQ "flat" wings with Ranch dressing on the side. Boy does that sound good right now!
Check out the rest of the results for the "How Every State Likes Its Chicken Wings" study by visiting Cree Lighting's website here. I don't know about you but I could sure go for some wings right now!
Here are 50 of your favorite retail chains that no longer exist.
LOOK: The Most Famous Actor Born Every Year
LOOK: The most famous actress born the same year as you
Many of the actresses in this story not only made a name for themselves through their collection of iconic performances, but also through the selfless, philanthropic nature with which many of them approached their stardom. In an age of flipping the script on societal norms, many of these actresses are using their voices and platforms to be advocates for those who are otherwise unheard.
Gallery Credit: Ben Wittstein
CHECK IT OUT: See the 100 most popular brands in America