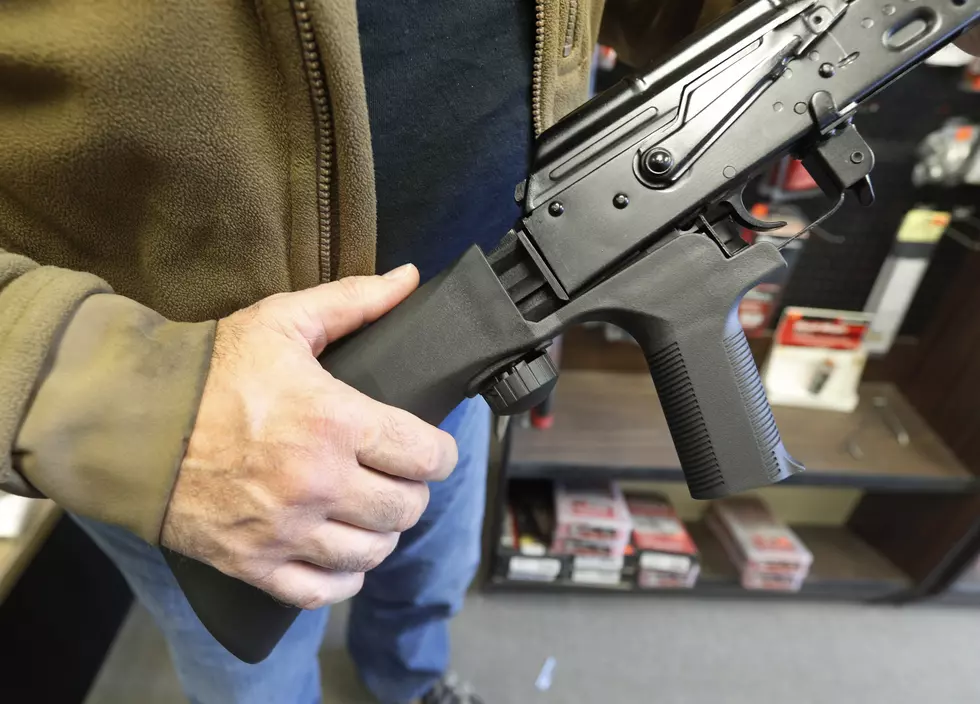 Law Banning Bump Stocks Goes Into Effect This Week
Getty Images
BOSTON (AP) — A Massachusetts law banning devices designed to make semi-automatic rifles mimic the firing action of fully automatic weapons goes into effect this week.
Massachusetts State Police says starting Thursday, people will be prohibited from possessing bump stocks under all circumstances. The law passed in November also bans the possession of trigger cranks.
Massachusetts was the first state to ban bump stocks since the October mass shooting in Las Vegas, in which the shooter used the device to kill 58 people and injured hundreds more.
State Police says the first part of the law, which the outlawed the sale or transfer of ownership of the devices, went into effect when the law was signed.
Authorities say owners of bump stock or trigger cranks are should surrender them to police by Thursday.