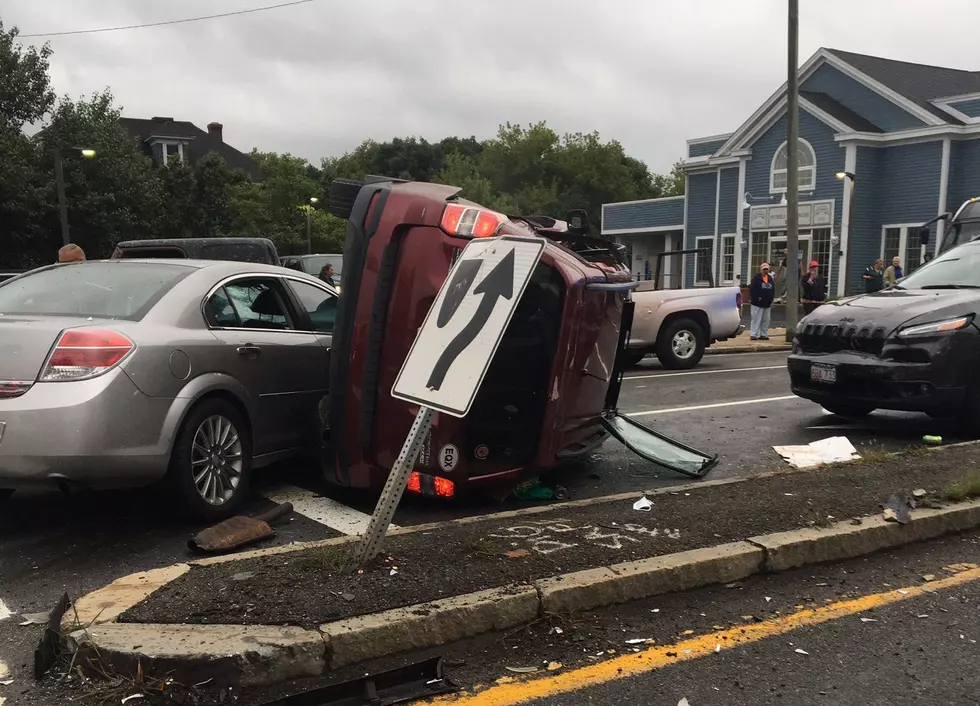 Multiple Injuries In Pittsfield Crash
Pittsfield PD Twitter
The Pittsfield Police Department along with the Pittsfield Fire Department and County Ambulance responded to the intersection of Dalton Avenue and Benedict Road in Pittsfield Wednesday evening just after 6:30 PM for a report of a motor vehicle crash with injury.
A 2007 Saturn Aura operated by 51-year-old Steven Kempter of Pittsfield, was traveling west bound on Dalton Ave approaching the intersection with Benedict Rd when he collided into the side of a 2014 Subaru operated by 38-year-old Patrick Doyle of Pittsfield which was traveling south bound on Benedict Rd through the intersection.
Upon impact, the 2014 Subaru flipped onto its driver side and both vehicles were directed into the east bound lane of Dalton Ave where they collided with a third vehicle, a 2016 Jeep operated by 24-year-old Mackenzie Doyle also of Pittsfield.
There were four additional occupants in the 2007 Saturn Aura. Two of the occupants, in addition to Kempter were transported to BMC for what are believed to be nonlife threatening injuries.
There was one additional occupant in the 2014 Subaru with the operator, Patrick Doyle. Both occupants were transported to BMC with life threatening injuries. Mackenzie Doyle was uninjured in the crash.
(Photos from the Pittsfield Police Dept. Twitter Page)
The intersection of Dalton Ave at Benedict Rd was closed to traffic for three hours for the investigation and clean up.
If you have information…
You can send police a tip via text message, text PITTIP and your message to 847411 (TIP411)
Any witnesses to this incident are asked to contact Sgt. Marc Maddalena of the Pittsfield Police Dept. Traffic Unit at 413-448-9700 ext 575.
Enter your number to get our free mobile app