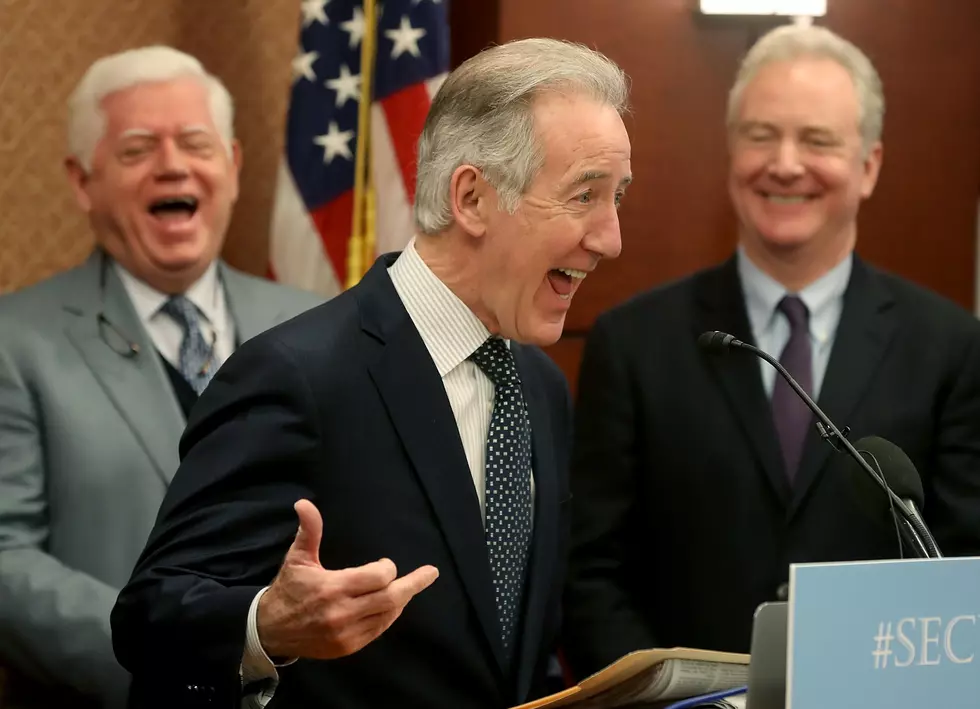 Neal, Markey Notch Primary Wins
Getty Images
Voter's in the Berkshires and across Massachusetts made their way to the polls on Tuesday for the state's Democratic and Republican primary elections.
U.S. Rep. Richard Neal held off his challenger, Holyoke Mayor Alex Morse, in the Democratic Primary after an acrimonious campaign that included allegations of sexual misconduct leveled at his younger opponent. The contest was one of four in Massachusetts where U.S. House candidates were competing Tuesday for the chance to represent their party in the November general election.
Meanwhile, U.S. Sen. Edward Markey defeated his challenger, U.S. Rep. Joe Kennedy III in the Democratic Senate primary. The win by Markey sets the stage for another possible six-year term, assuming he retains his seat in November, and marks the first time that a Kennedy has lost a race for Congress in Massachusetts. Kennedy certainly put himself in front of a lot of people, got some strong endorsements, and positioned himself for another Senate run at some point down the road if he so chooses.
Kennedy made an impression in the Berkshires, particularly North County, winning in Adams, Cheshire, Clarksburg, Florida, and Savoy, along with picking up Hinsdale and Peru.
Markey took North Adams 1,174 to 1,065, a margin of only 109 votes, according to last night's article posted on iBerkshires.com. The number of votes cast was 2,485, around by early or mail-in balloting. By 1:30 p.m., the turnout was 22 percent. According to that article, in Pittsfield, Kennedy picked up only one ward out of seven, losing to Markey 5,209 to 4,460.
Kevin O'Connor, an attorney for more than 30 years and a small business owner, defeated Shiva Ayyadurai in a Republican primary for the U.S. Senate seat currently held by Ed Markey.
The General Election is scheduled for Tuesday, November 3rd.
Enter your number to get our free mobile app