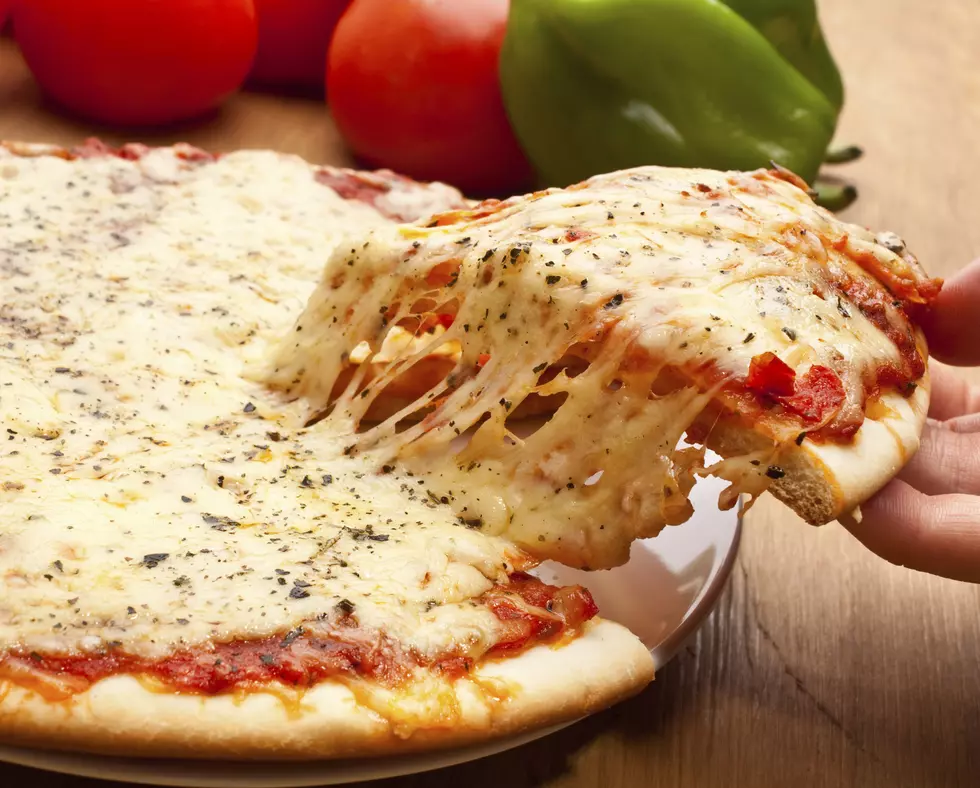 Trying To Lose Weight, Berkshire County? Try Eating Pizza!
Olga Nayashkova
How can anyone possibly hate pizza? Seriously, do you know anyone who HATES PIZZA????? I honestly don't...and I know a lot of people. Perhaps the reason pizza is so popular is because of this simple fact: you can have pizza any way you want!
Think about it. It's true! If you don't like red sauce, you can go with white sauce. Or no sauce. Not a fan of dough crust? Try cauliflower crust. Don't like sausage, pepperoni, onions, and green peppers? Dress it up with ham, pineapple(I know some feel that is a sacrilege), olives, and banana peppers. Or a barbecue chicken and ranch pizza.
I guess the point I'm trying to make is how can you hate something that you can order (or make yourself) to suit your cravings with the toppings you want, the type of crust you want, the cheese(or better yet cheeses) you want, etc. Pizza has endless possibilities! There may be occasions when I'm not in the mood for pizza, but I could never hate it, no way!
Anyway, I heard about this gentleman somewhere across the pond in England who just finished a "Pizza Diet" and - get this - he actually LOST WEIGHT. That's right. After 30 days of nothing but pizza, he lost 7 pounds. How is that even possible??
His name is Ryan Mercer and he's a personal trainer so he was in pretty good shape to begin with, but even still. For one month Ryan consumed pizza for breakfast, pizza for lunch, and pizza for dinner.
It wasn't solely pizza, either. Ryan would occasionally have something else(like a protein bar) for a snack, but the main meals were always pizza. And at the end of the diet, Ryan lost 7-and-a-half pounds.
Granted, the pizza was never frozen or delivery. Ryan made every pizza himself at home and averaged 10 slices a day between the three meals. Ryan just made sure that he still only consumed around 2,000 calories each day.
According to an article on Study Finds' website, Mercer said the reason he did it was because he wanted to prove to people that you don't have to sacrifice your favorite foods in order to lose weight. You just can't overdo it.
And listen to this: You think an all-pizza diet is a little crazy? Take a guess at what Ryan's next challenge was. You ready? He took on the Burger Diet! That's right. Burgers for every meal. Maybe at some point, I'll do a post to see how successful he was with that one.
LOOK: Food history from the year you were born
From product innovations to major recalls,
Stacker
researched what happened in food history every year since 1921, according to news and government sources.
LOOK: 15 Discontinued McDonald's Menu Items
50 Most Popular Chain Restaurants in America
YouGov investigated the most popular dining brands in the country, and Stacker compiled the list to give readers context on the findings. Read on to look through America's vast and divergent variety of restaurants—maybe you'll even find a favorite or two.
LOOK: Here are copycat recipes from 20 of the most popular fast food restaurants in America